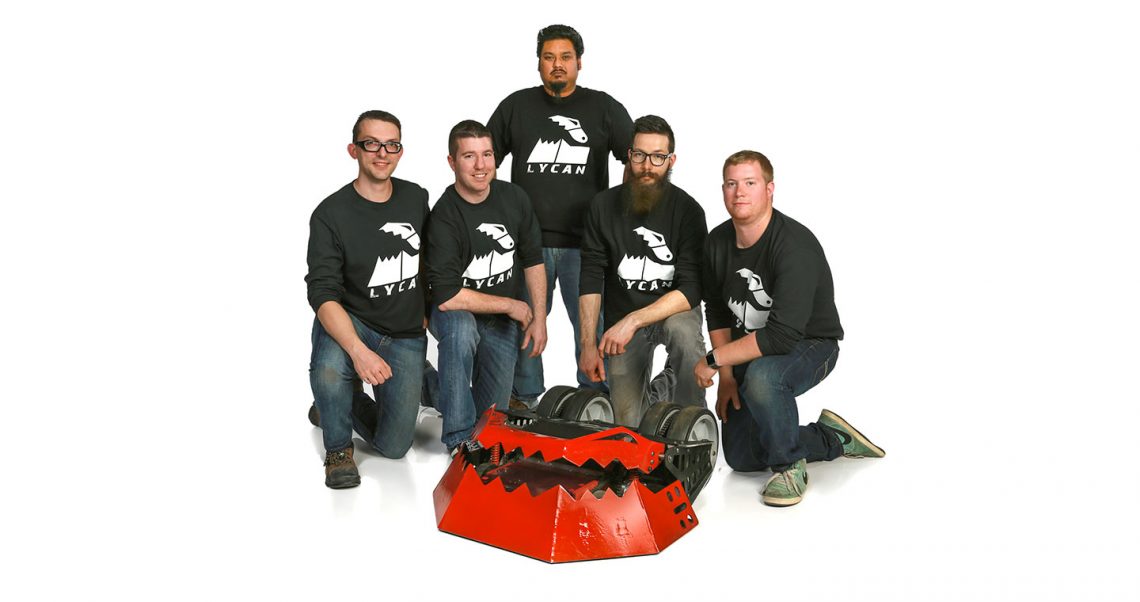 ---
---
Team:
All Black Robotics
Ravi Baboolal (Captain/Driver), Logan Prizrenac (Fabricator/Welder), Antoine Trabulsi (Electrical/Programmer), Jason Ribero (Armor/Fabricator), Sonny Lloyd
---
Hometown:
Cambridge, Ontario
---
---
---
---
Job:
Designing steel castings and foundry processes for oil, gas and nuclear products. I also see to plant upgrades, machine maintenance and installs
---
Years competing:
13 years
---
Favorite tool:
Angle grinder
---
Favorite robot:
Diesector (Donald Hudson Mutant Robots)
---
Interesting fact:
Champion maker; I help run a local makerspace and annual Maker expo which enjoys 10,000+ visitors. Free time is dedicated to making things other then robots such as 3D printing, laser cutting, aquariums etc. I also run a local robot fighting competition, my mission is to get people out and creating for themselves.
---
Stat history
| Stats | Career | Season 2 |
| --- | --- | --- |
| Total matches | 1 | 1 |
| Win percentage | 0% | 0% |
| Total wins | 0 | 0 |
| Losses | 1 | 1 |
| Knockouts | 0 | 0 |
| KO percentage | 0 | 0 |
| Average knockout time | 0 | 0 |
| Knockouts against | 1 | 1 |
| KO against percentage | 100% | 100% |
| Judges decision wins | 0 | 0 |
Match history
| Season | Round | Opponent | Results |
| --- | --- | --- | --- |
| Season 2 | Qualifier Rumble | Mohawk, Invader | Lost by KO |