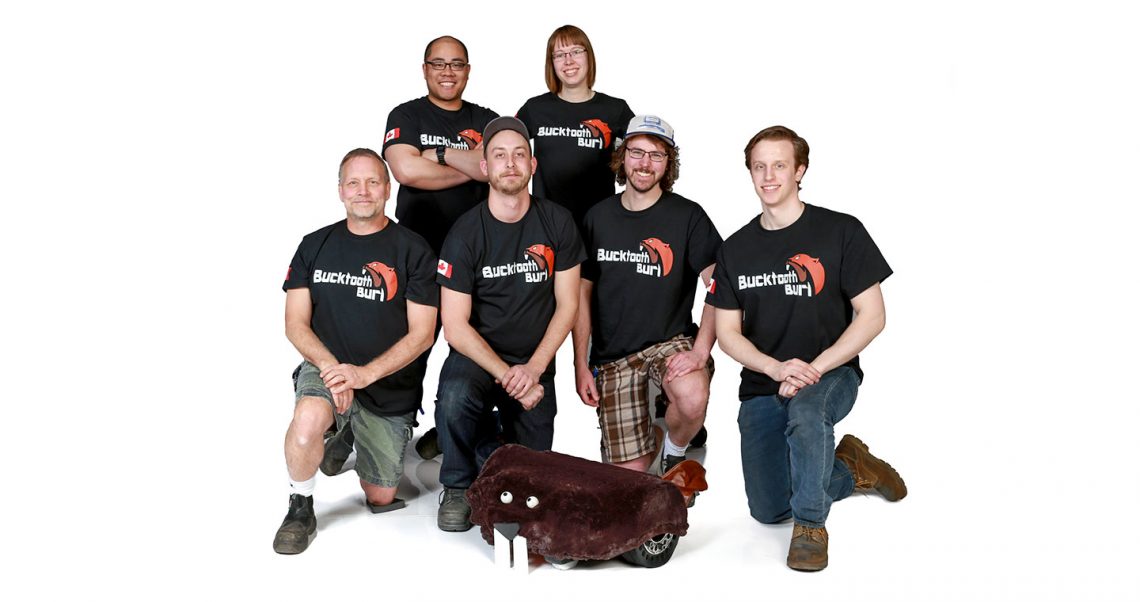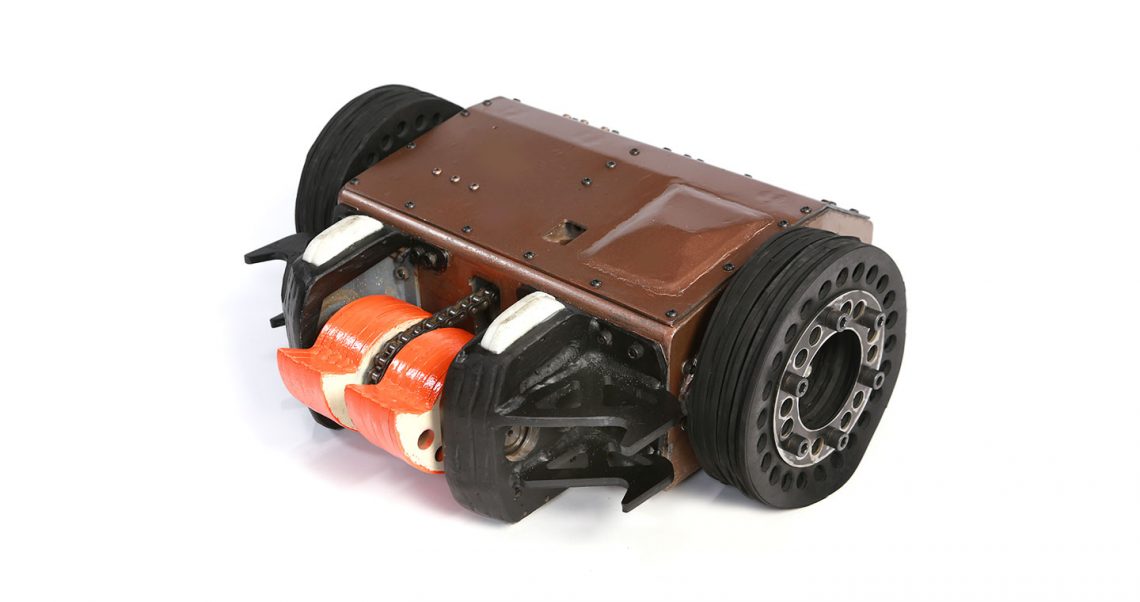 Robot:
Bucktooth Burl
---
Type:
Drum spinner
---
Team:
The Eh Team
Julia Chernushevich (Captain/Driver/Electrical), Albert La (Driver/Fabricator), Brian Hales (Electrical/Fabricator), Payton Byrns (Fabricator/Serviceman), Nicholas Wachniak (Fabricator/Mechanical), Kyle Isfan (Electrical/Fabricator), Patric Byrns (Fabricator/Manufacturer)
---
Hometown:
Saskatoon, SK
---
---
---
Builder:
Julia Chernushevich
---
Job:
Julia Chernushevich works as an R&D engineer at Prairie Machine & Parts designing and manufacturing electric vehicles for underground mines
---
Years competing:
Rookie
---
Favorite tool:
Plasma table
---
Favorite robot:
hitchBOT! He hitchhiked across Canada, and then the States. 🙂
---
Interesting fact:
Julia is working on developing a "Computer" as seen in Star Trek, to control her home and answer basic questions.
---
Stat history
| Stats | Career | Season 2 |
| --- | --- | --- |
| Total matches | 1 | 1 |
| Win percentage | 0% | 0% |
| Total wins | 0 | 0 |
| Losses | 1 | 1 |
| Knockouts | 0 | 0 |
| KO percentage | 0 | 0 |
| Average knockout time | 0 | 0 |
| Knockouts against | 0 | 0 |
| KO against percentage | 0% | 0% |
| Judges decision wins | 0 | 0 |
Match history
| Season | Round | Opponent | Results |
| --- | --- | --- | --- |
| Season 1 | Qualifier | ChromeFly | Lost by JD (0-3) |